My former roommate flies back to the States today! In honor of her return, I thought I should help her get up-to-date with the stateside happenings of the past few months.
Disclaimer: Some of this post borders on the side of political, a topic on which I don't take a definitive side.
So feel free to count to ten before you leave a comment.
January 8: Congresswoman Gabrielle Giffords shot by semi-literate YouTuber over literacy rates
…among other things.
I still can't really get my mind around this one.
January 31-February 2: Massive blizzard hits Midwest on Groundhog's Day. No one surprised
…least of all, the groundhogs.
February 14-16: Beginning of inevitable, worldwide robot takeover
…co-funded by IBM and Alex Trebek.
February 17: Wisconsin full on wigs out
…because, contrary to popular belief, you don't mess with the Midwest.
In related news, I saw this bumper sticker today. With an Iowa license plate. Unbelievable.
March 1: Government almost shuts down
March 15: Government almost shuts down
April 8: Government really almost shuts down
April 25-28: The attack of the killer tornadoes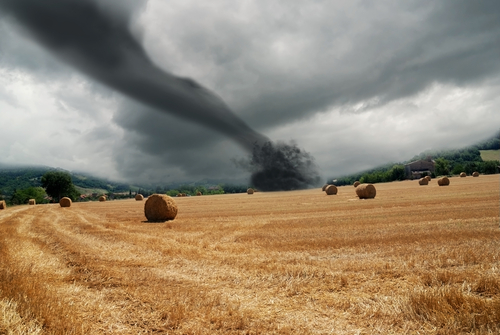 Wow, that one was lame. I hope you at least got the reference.
April 27: Barack Obama declared a Hawaiian
…or impressively-adept photoshoper.
If you wanted to see his birth certificate to confirm his country of birth, you should have done it before he was ruler of the free world. I'm just saying, after a four-year term with infinite resources at your disposal, it's kind of a moot point.
May 1: Osama Bin Ladin killed
…which, after the whole birth certificate thing, made it a pretty stellar week for Barack.
And, based on his continuously Osama-themed tweets, it wasn't too shabby for Anderson Cooper either.
May 8: Mississippi Floods. Which, again, surprises no one.
…even though it's certainly not a fun thing.
May 16: Donald Trump decides not to run for President
…because, apparently, the absence of news, is news.
I'm just happy I don't have to move to Zurich in protest of his candidacy.
Oh, and…
Welcome back Robin!
[Image credits: Wikipedia, The Telegraph, Voices, Texas Public Radio, Project Censored, Angelinoview.com, Business Insider, Risk Management Monitor, Politico.com, Daily Mail, City of Atlantic]